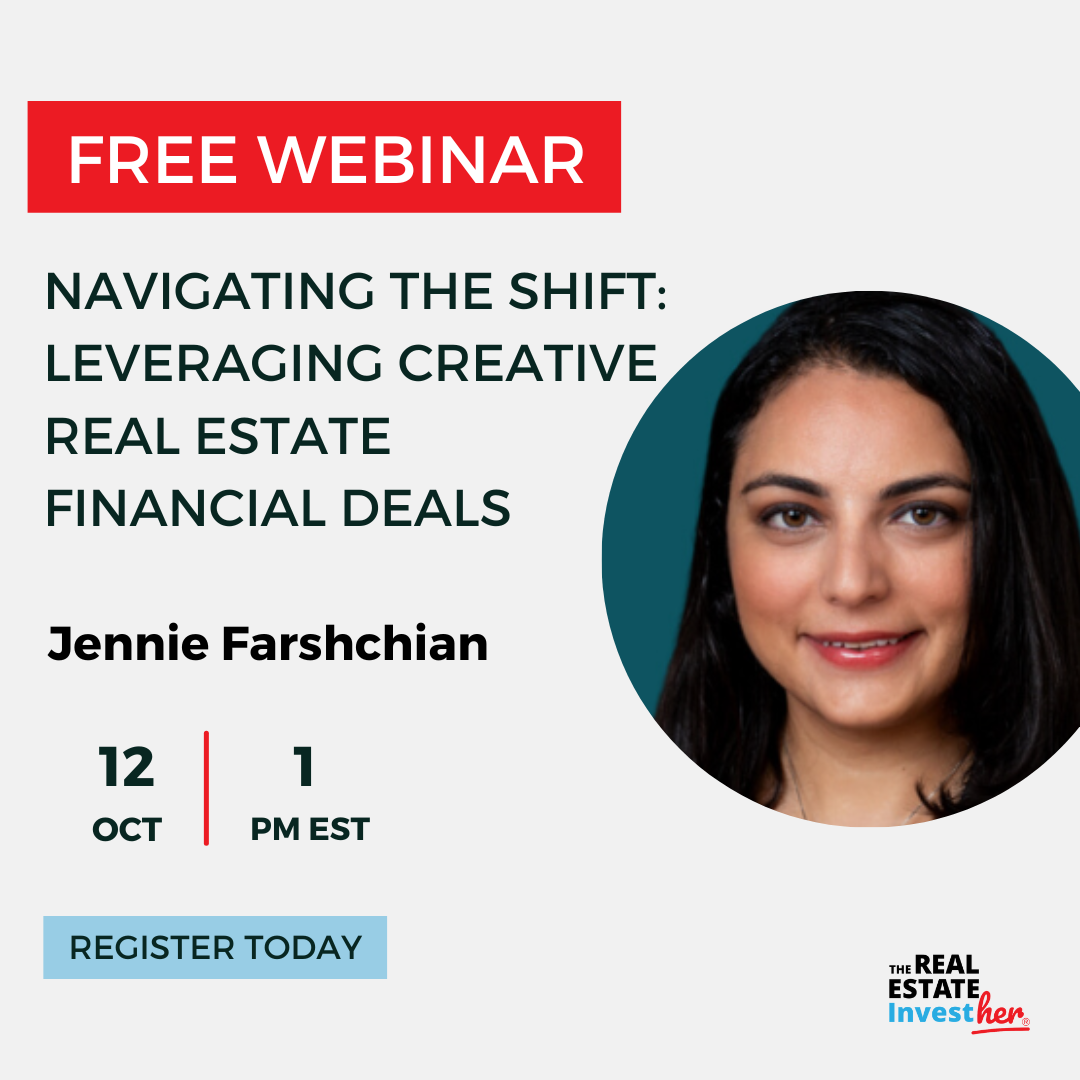 Navigating the Shift: Leveraging Creative Real Estate Financial Deals with Jennie Farshchian
LIVE WEBINAR: OCTOBER 12TH AT 1 PM EST
In the ever-evolving real estate landscape, investors are pivoting toward non-traditional ways of acquiring properties. The foundation of creative financing lies in acquiring properties using minimal personal capital. As sellers find themselves facing challenges securing conventional buyers, they too are gravitating towards unconventional sales methods.
Join Jennie G. Farshchian, a real estate and probate attorney with expertise in investor representation, as she breaks down these tactics.
Here is what to expect:
1. Seller Financing and the Dodd-Frank Act: Navigate the regulatory landscape.
2. Buying Property "Subject To" a Mortgage: Master the intricacies.
3. Assumptions of Mortgage: Grasp its implications for buyers and sellers.
4. Lease-to-Own Transactions and Leases with the Option to Purchase: Harness the potential of alternative buying methods.